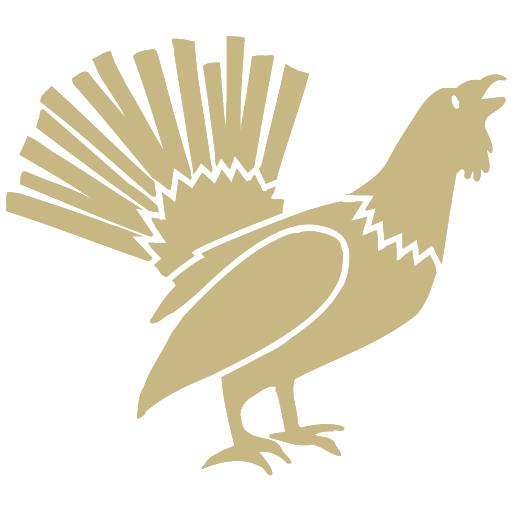 Become a Member of our Wine Club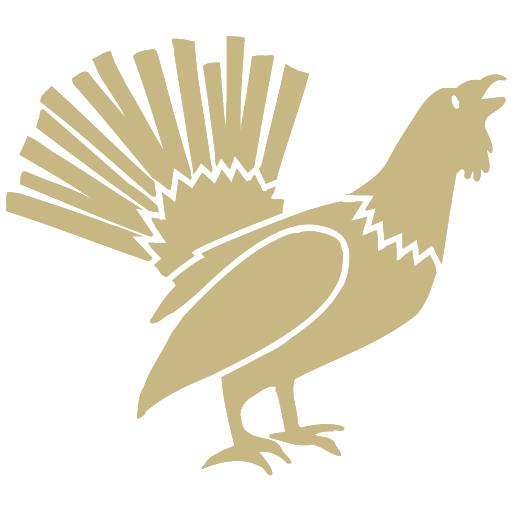 Become a Member of
our Wine Club
As a Member you'll receive a minimum purchase of 6 bottles, twice a year in April and October. These wines will be delivered to your door freight free and at unbeatable prices.
In addition to receiving your sample pack twice a year at our lowest prices, you'll also enjoy a range of benefits to Capercaillie Wine Club Members, including;
1 year's membership = 12 bottles
20% off all Cellar Door purchases
Free freight on all members priced wines
Priority booking of our seated tasting areas for you and your guest at our Cellar Door
Complimentary winery tours when available on a pre-booked basis
Exclusive invitation to Members events
Exclusive offers on Museum aged wines
Exclusive options to purchase small run Members only wines, including our premium 2018 "The Angus" Durif
As a Member of the wine club you will be in charge of your Membership and are invited prior to each pack to make changes to suit your individual tastes and preferences. It is our goal to send you wines you'll love!
For all Wine Club enquiries please email us at: sales@capercailliewines.com.au 
Please Note: Capercaillie Clan Club membership is only available for delivery within Australia and is not available for purchase as gifts for a third party.
The first 2 deliveries (ie 1 year) providing notification is given before the dispatch of the delivery. Wine Pack Selections All packs are delivered twice a year, usually in April and October. Packs are charged to your credit card on dispatch, not in advance.
Dispatch dates, pack contents and exact pricing for packs will be advised approximately two weeks prior to dispatch. This gives members the option of changing to a different pack from time to time as we are happy to individually customise orders. Members have the option of occasionally skipping a wine delivery only after receiving the initial 2 deliveries (1 year's membership). Choose from the following wine pack selections.
NB: The following wine packs and prices will change seasonally depending on availability. This is an example of previous pre-made wine packs.
Customers can customize their own packs as long as they email their changes in writing or via website. Prices vary depending on selections made.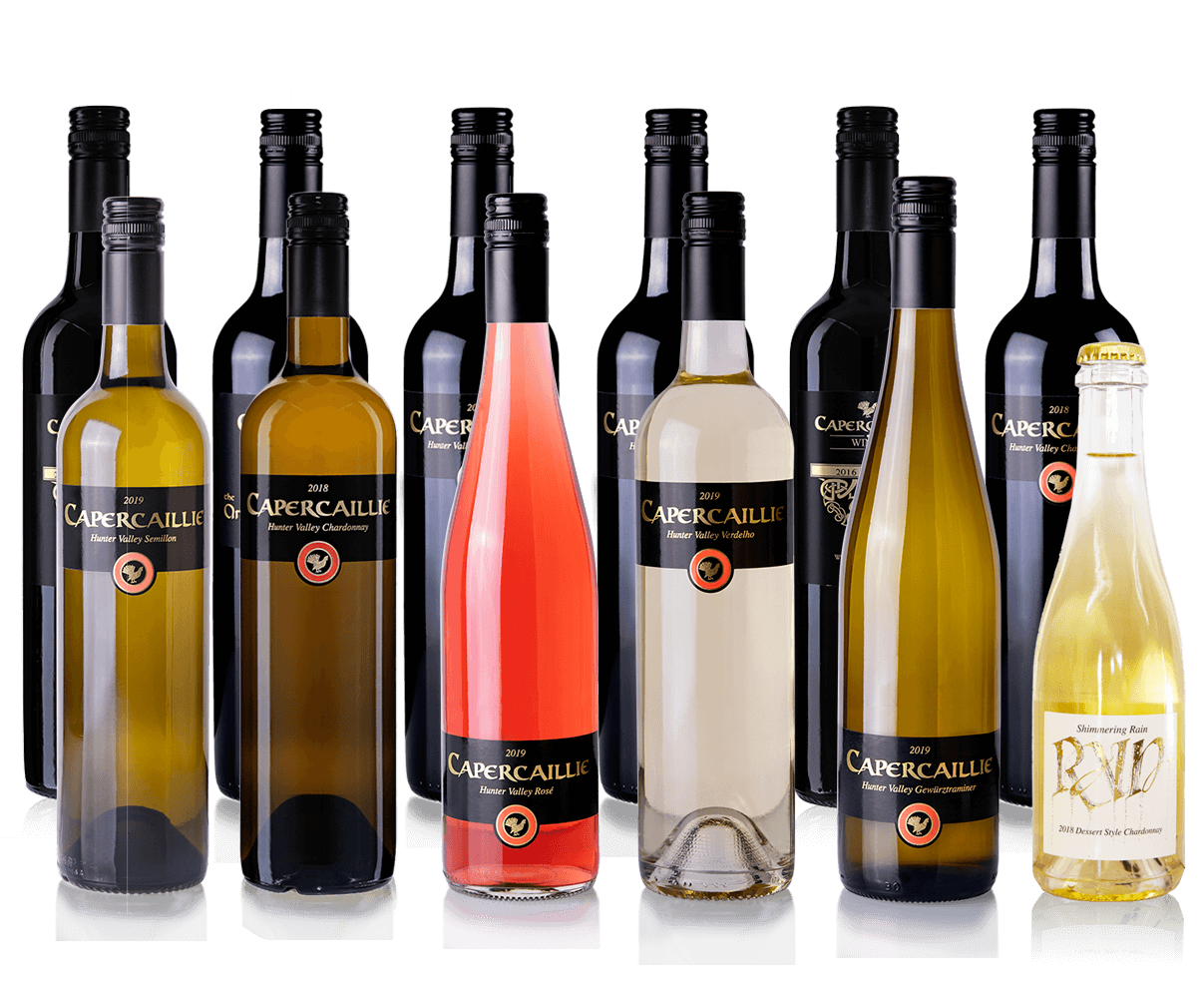 Club Membership – MIXED dozen
RRP: $415               Your Price: $300
– 2019 Hunter Valley Semillon                     – 2019 Hunter Valley Verdelho
– 2018 Hunter Valley Chardonnay               – 2019 Hunter Valley Gewurztraminer
– 2019 Hunter Valley Rosé                              – 2015 Regional Cabernet Merlot
– 2017 Regional Tempranillo                         – 2018 Hunter Valley Petit Verdot
– 2018 Hunter Valley Chambourcin            – 2017 Regional Merlot
– 2018 'Angus' Durif                                          – 2018 Shimmering Rain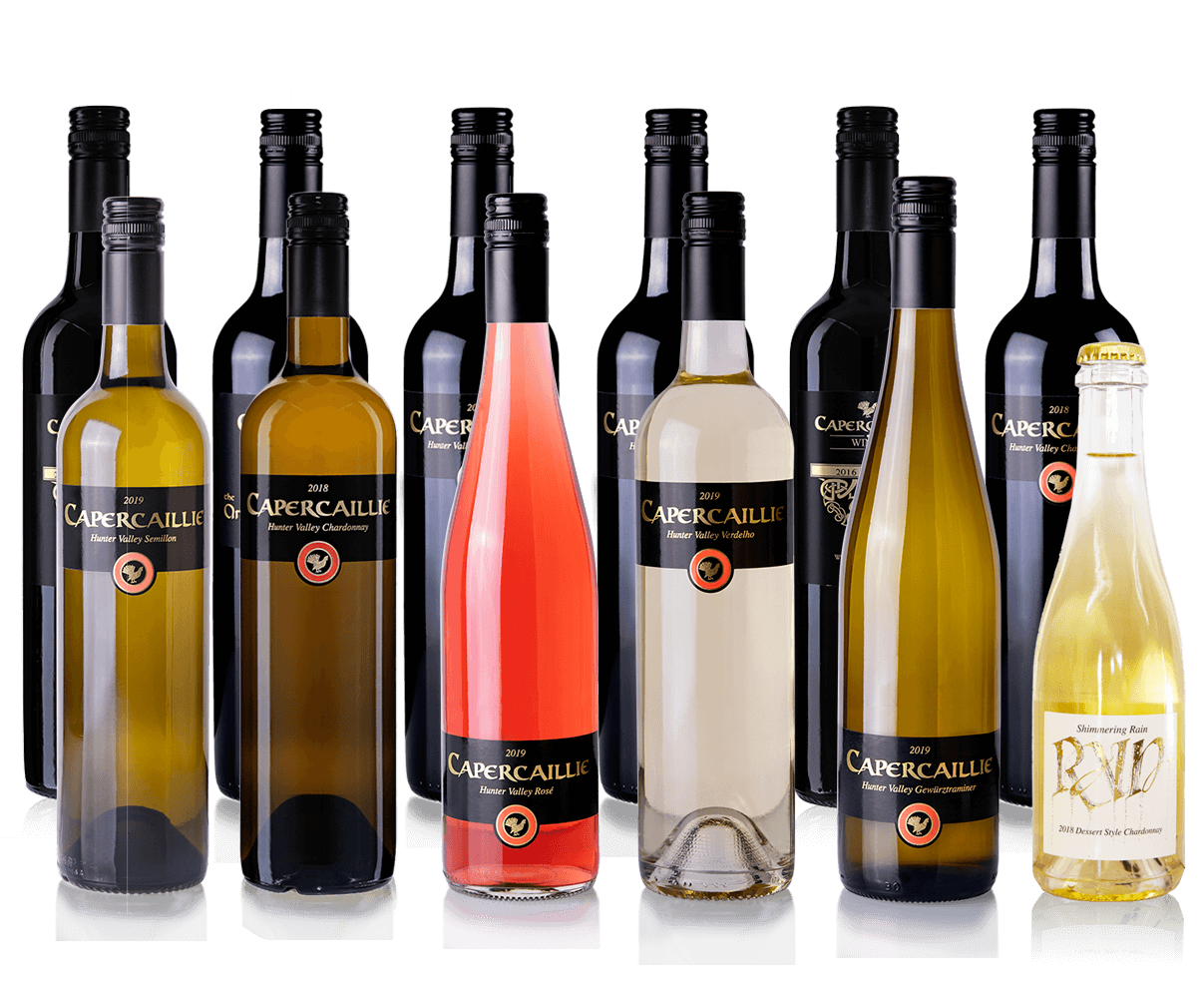 Club Membership – MIXED dozen
RRP: $415
Your Price: $300
– 2019 Hunter Valley Semillon
– 2019 Hunter Valley Verdelho
– 2018 Hunter Valley Chardonnay
– 2019 Hunter Valley Gewurztraminer
– 2019 Hunter Valley Rosé
– 2015 Regional Cabernet Merlot
– 2017 Regional Tempranillo
– 2018 Hunter Valley Petit Verdot
– 2018 Hunter Valley Chambourcin
– 2017 Regional Merlot
– 2018 'Angus' Durif
– 2018 Shimmering Rain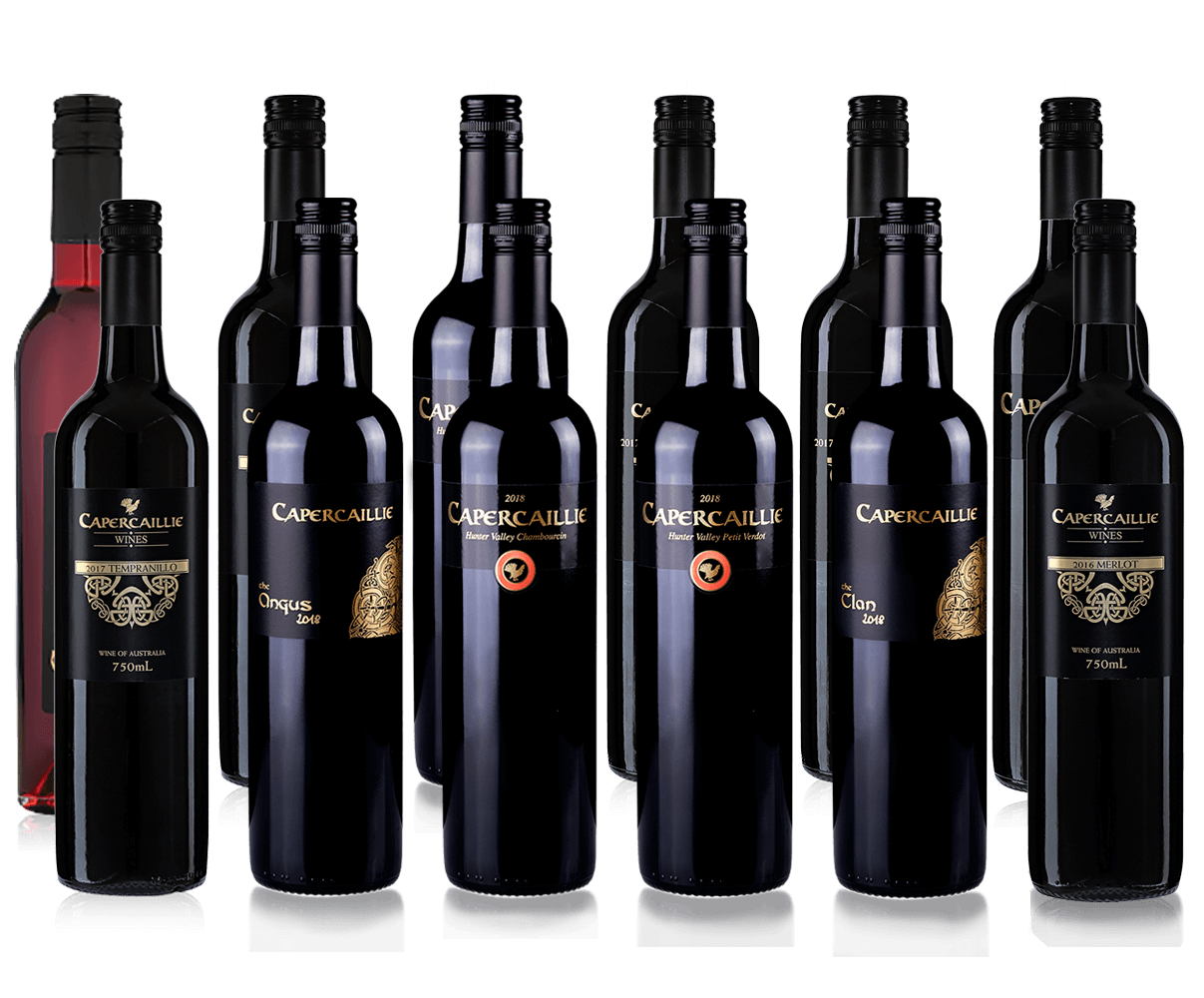 Club Membership – RED dozen
RRP: $498               Your Price: $360
– 2015 Regional Cabernet Merlot                 – 2018 Hunter Valley Petit Verdot
– 2017 Regional Tempranillo x 2                  – 2018 Hunter Valley Chambourcin
– 2017 Regional Cabernet x 2                         – 2017 Hunter Valley Shiraz
– 2017 Regional Merlot                                     – 2016 The Clan Cabernet Blend
– 2018 'Angus' Durif                                          – 2014 'Ruby' Fortified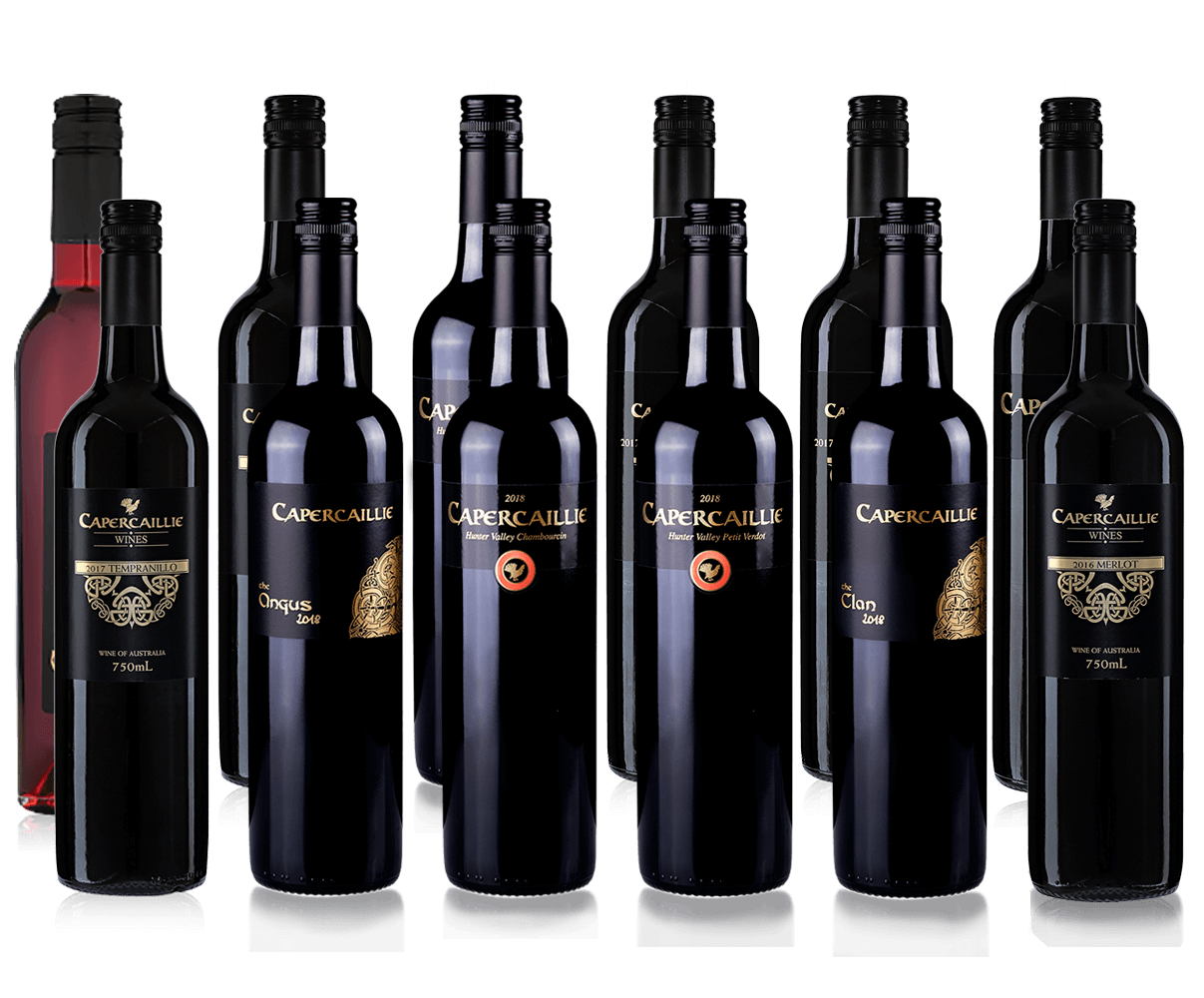 Club Membership – RED dozen
RRP: $498
Your Price: $360
– 2015 Regional Cabernet Merlot
– 2018 Hunter Valley Petit Verdot
– 2017 Regional Tempranillo x 2
– 2018 Hunter Valley Chambourcin
– 2017 Regional Cabernet x 2
– 2017 Hunter Valley Shiraz
– 2017 Regional Merlot
– 2016 The Clan Cabernet Blend
– 2018 'Angus' Durif
– 2014 'Ruby' Fortified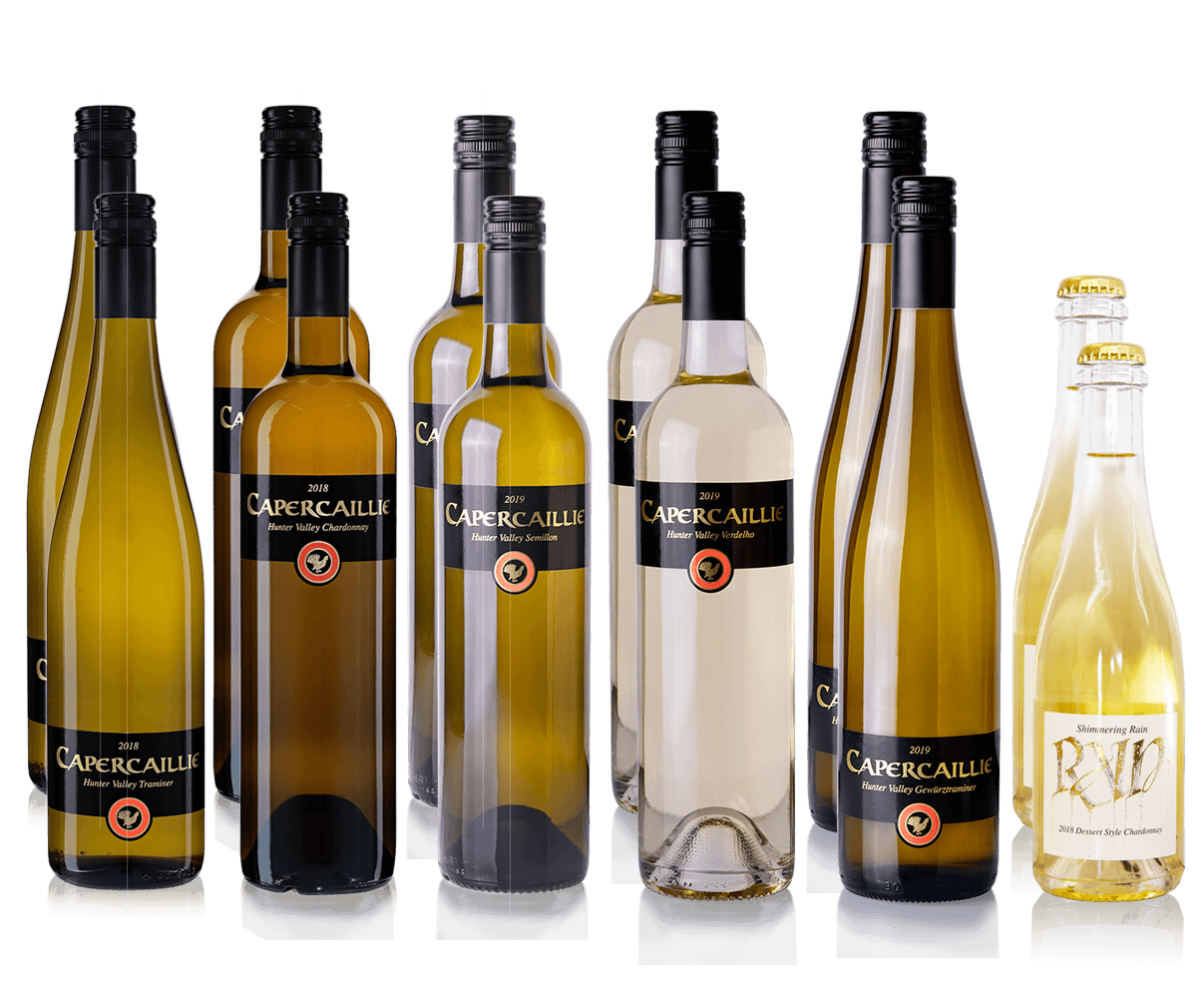 Club Membership – White dozen
RRP: $365               Your Price: $260
– 2019 Hunter Valley Semillon x 2               – 2014 'Creel' Semillon
– 2019 Hunter Valley Verdelho x 2               – 2019 Hunter Valley Gewurztraminer x 2
– 2018 Hunter Valley Chardonnay x 2         – 2018 Traminer
– 2018 Shimmering Rain x 2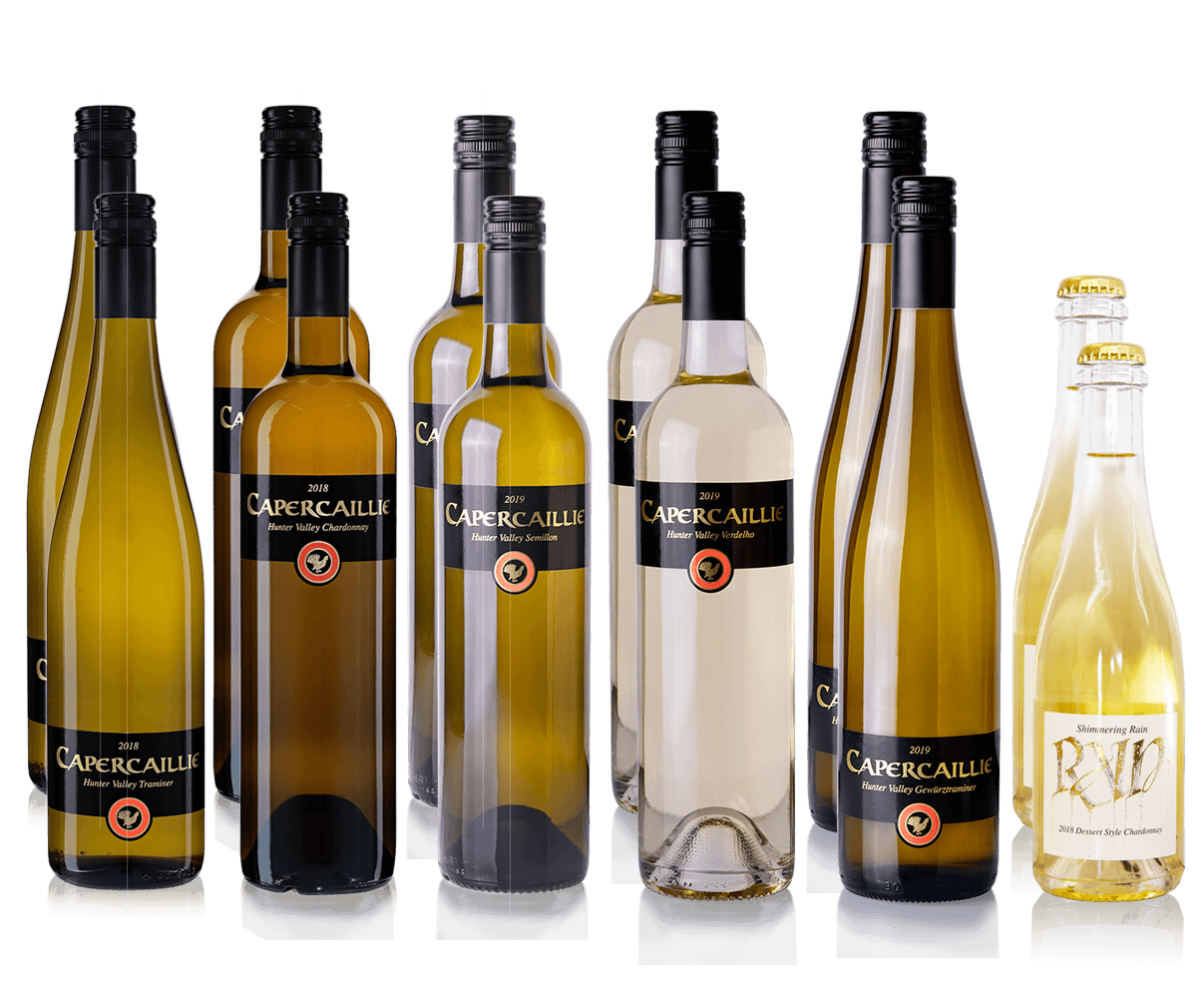 Club Membership – White dozen
RRP: $365
Your Price: $260
– 2019 Hunter Valley Semillon x
– 2014 'Creel' Semillon
– 2019 Hunter Valley Verdelho x 2
– 2019 Hunter Valley Gewurztraminer x 2
– 2018 Hunter Valley Chardonnay x 2
– 2018 Traminer
– 2018 Shimmering Rain x 2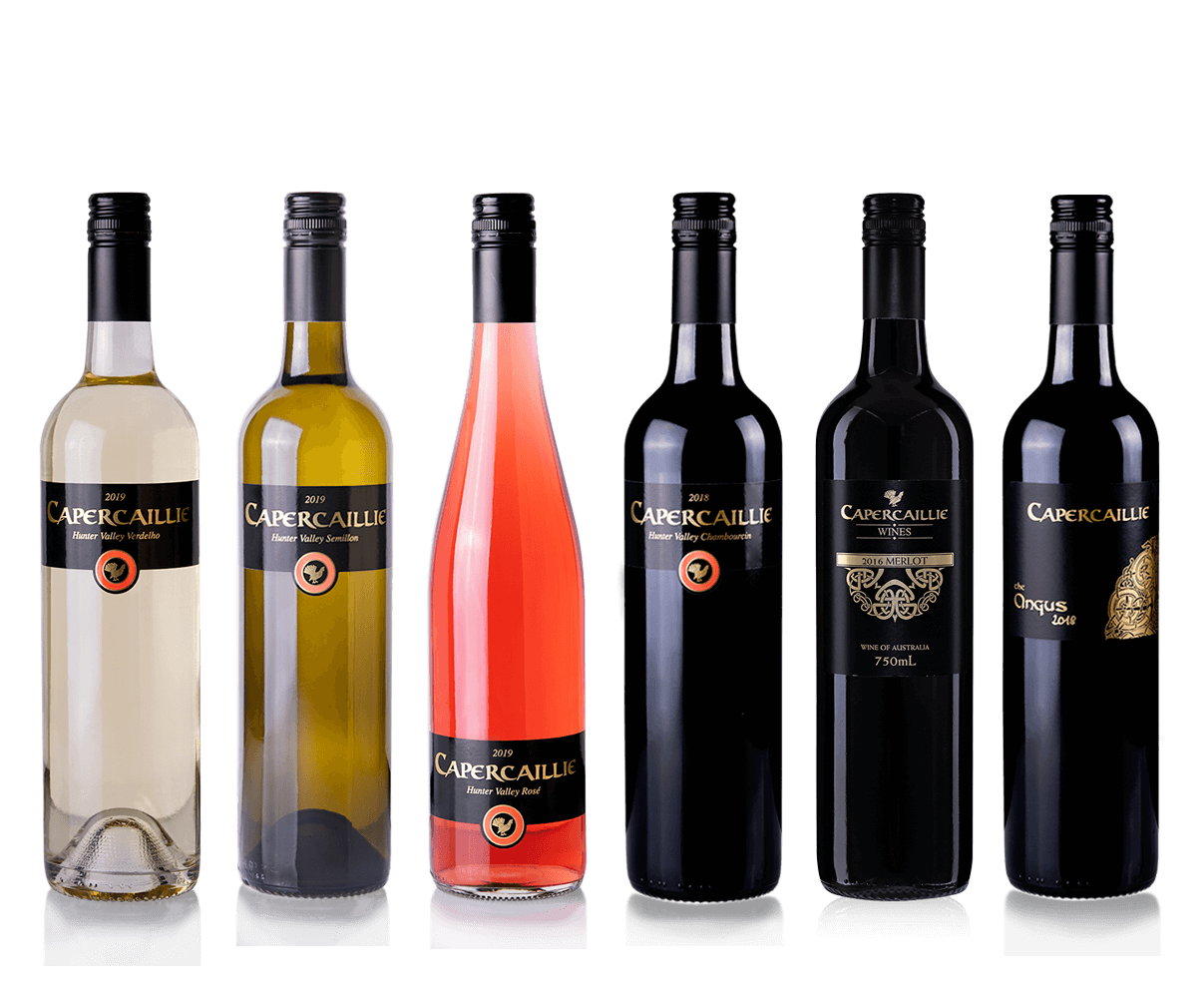 Club Membership – mixed SIX
RRP: $221            Your Price: $165
– 2019 Hunter Valley Semillon
– 2019 Hunter Valley Verdelho
– 2019 Hunter Valley Rosé
– 2015 Regional Cabernet Merlot
– 2018 Hunter Valley Chambourcin
– 2018 'Angus' Durif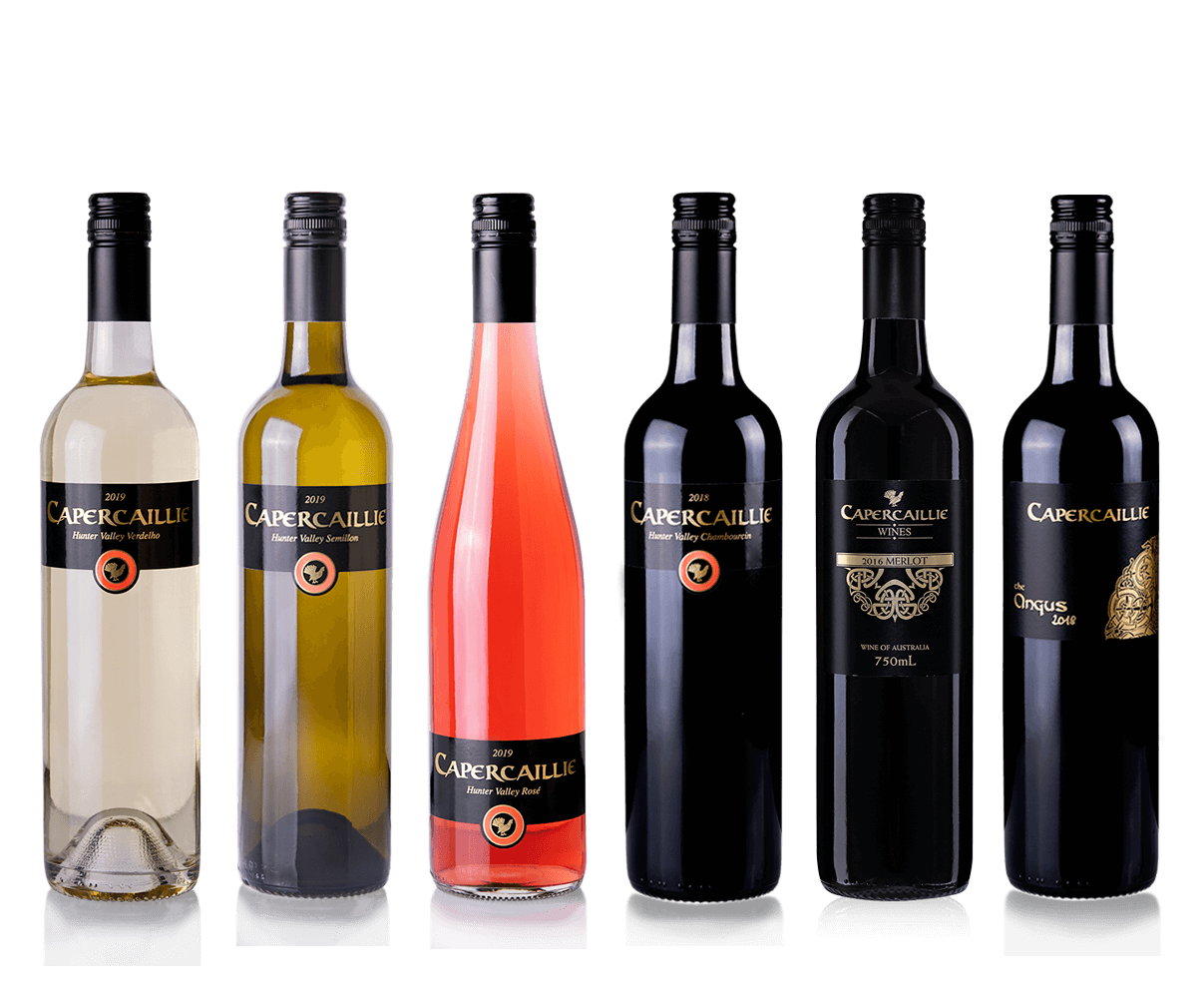 Club Membership – mixed SIX
RRP: $221
Your Price: $165
– 2019 Hunter Valley Semillon
– 2019 Hunter Valley Verdelho
– 2019 Hunter Valley Rosé
– 2015 Regional Cabernet Merlot
– 2018 Hunter Valley Chambourcin
– 2018 'Angus' Durif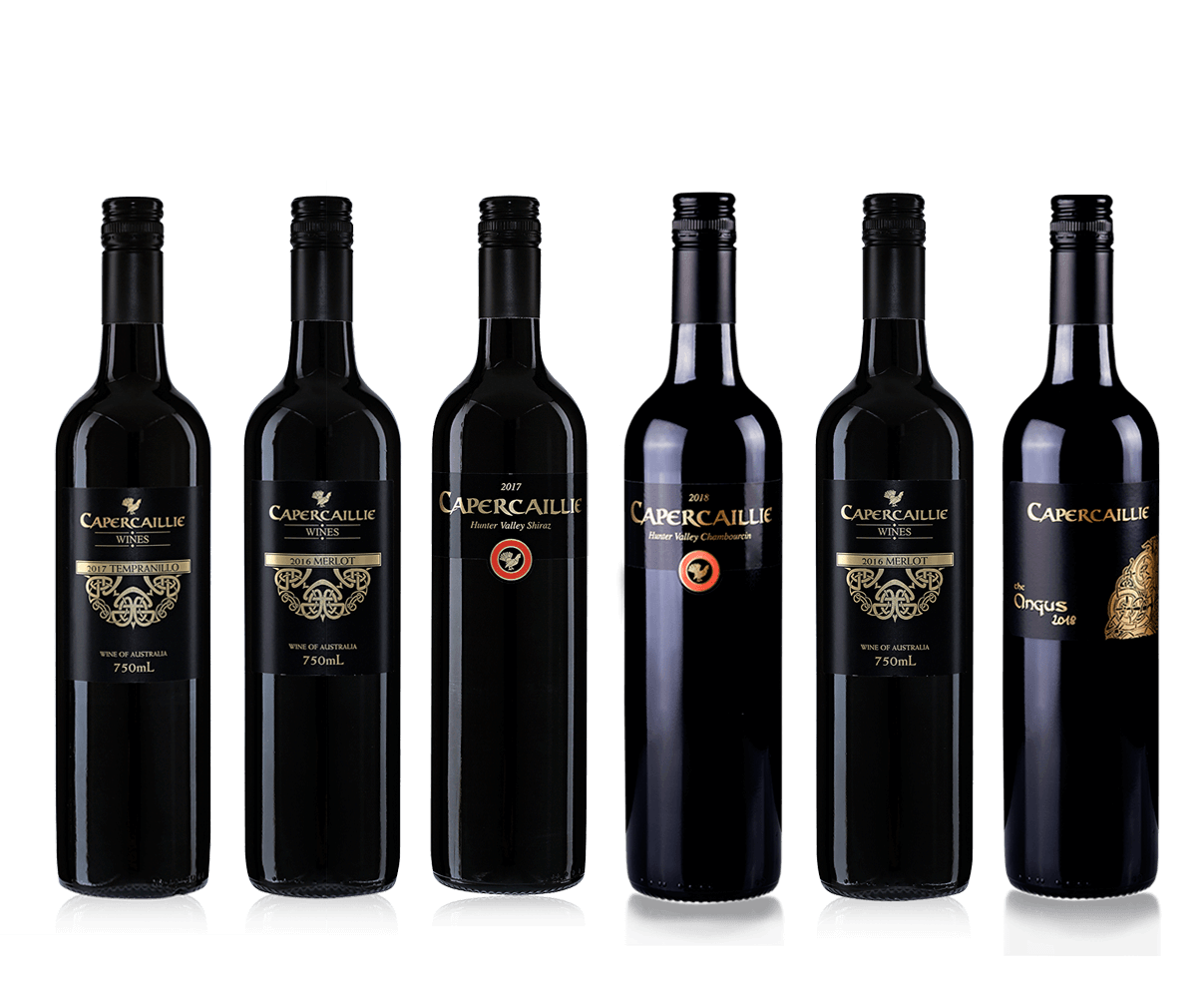 Club Membership – Red SIX
RRP: $276            Your Price: $180
– 2015 Regional Cabernet Merlot
– 2017 Regional Tempranillo
– 2018 Hunter Valley Chambourcin
– 2017 Hunter Valley Shiraz
– 2017 Regional Merlot
– 2018 'Angus' Durif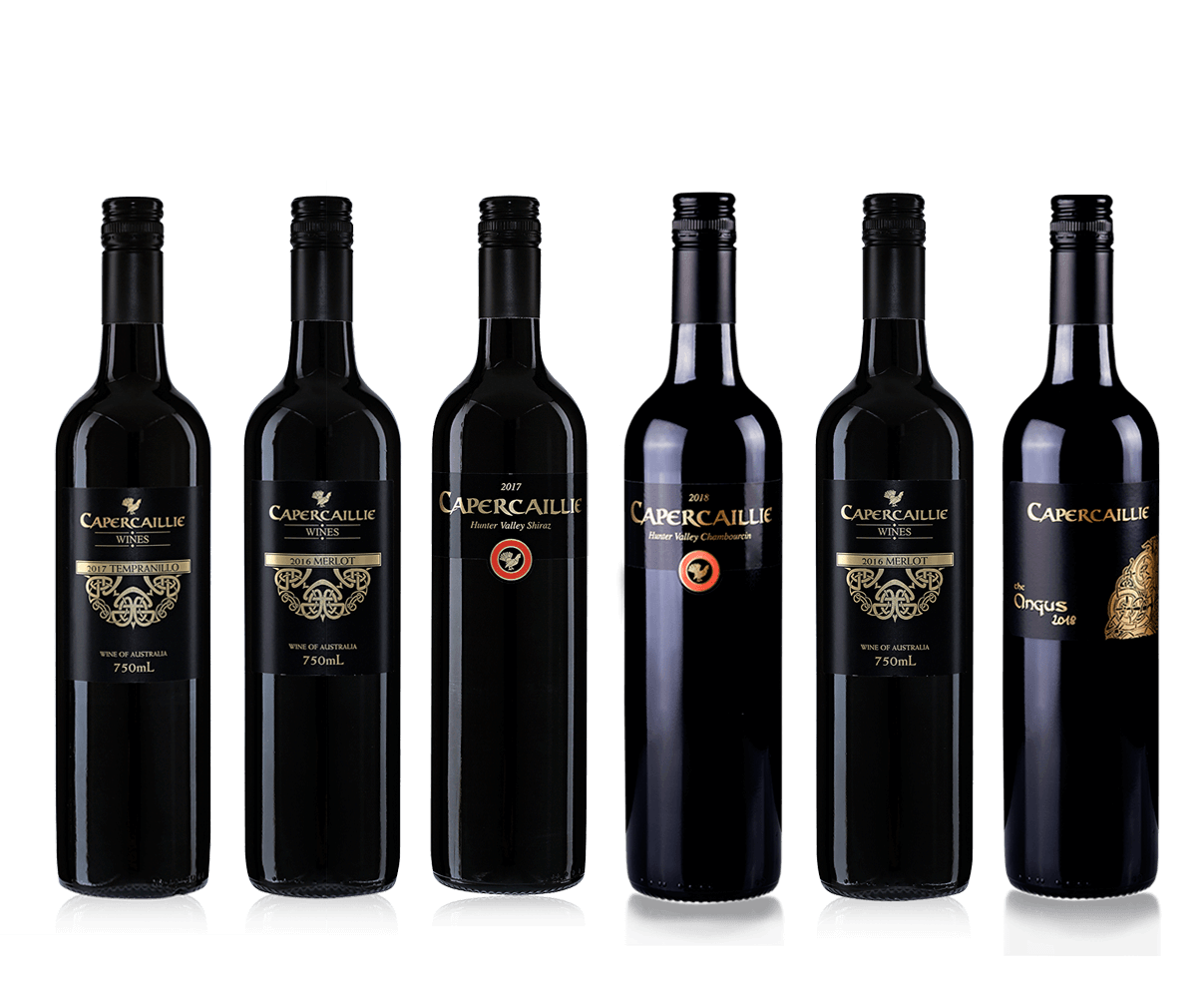 Club Membership – Red SIX
RRP: $276
Your Price: $180
– 2015 Regional Cabernet Merlot
– 2017 Regional Tempranillo
– 2018 Hunter Valley Chambourcin
– 2017 Hunter Valley Shiraz
– 2017 Regional Merlot
– 2018 'Angus' Durif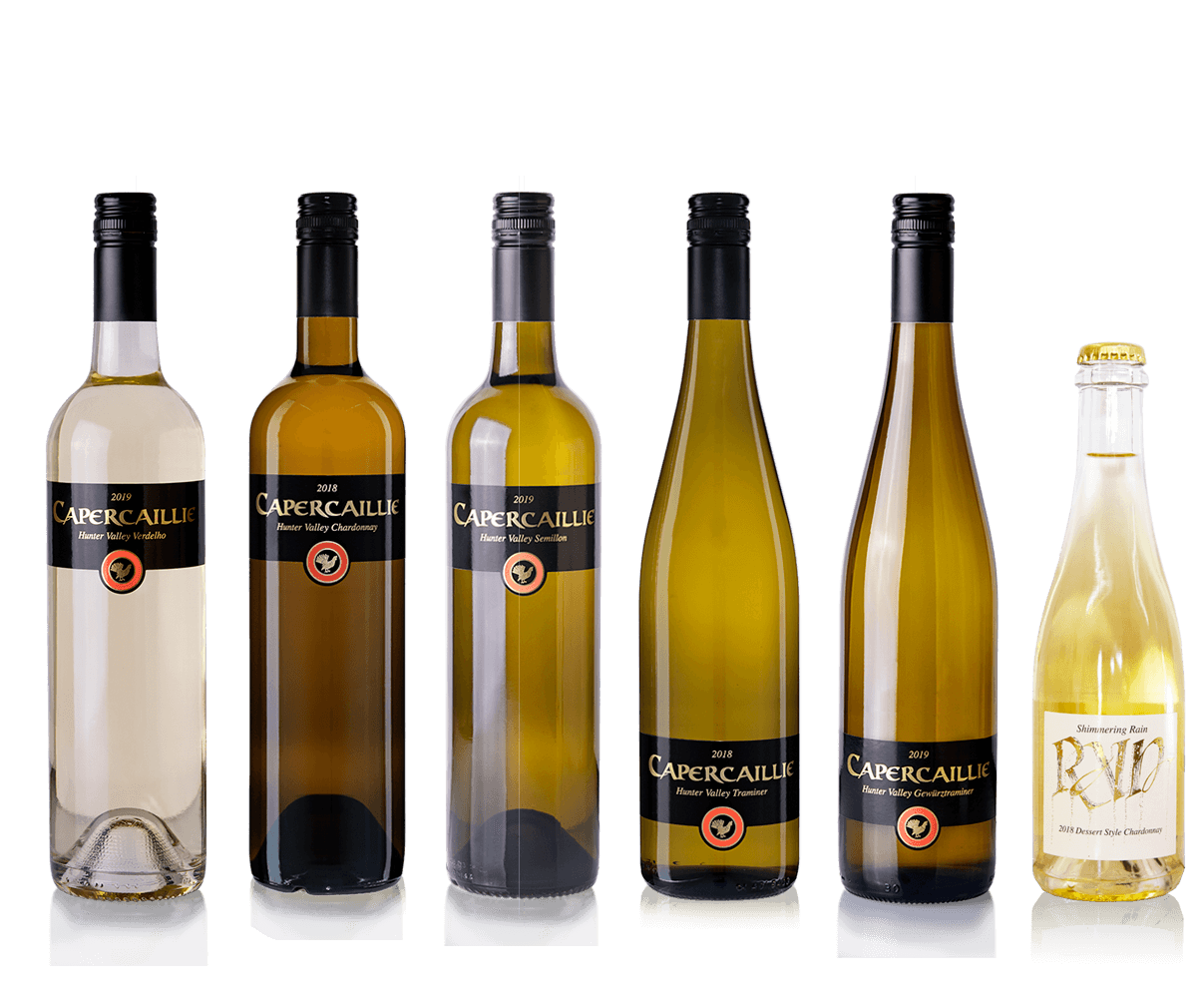 Club Membership – White SIX
RRP: $176            Your Price: $130
– 2019 Hunter Valley Semillon
– 2019 Hunter Valley Verdelho
– 2019 Hunter Valley Gewurztraminer
– 2018 Hunter Valley Chardonnay
– 2018 Traminer
– 2018 Shimmering Rain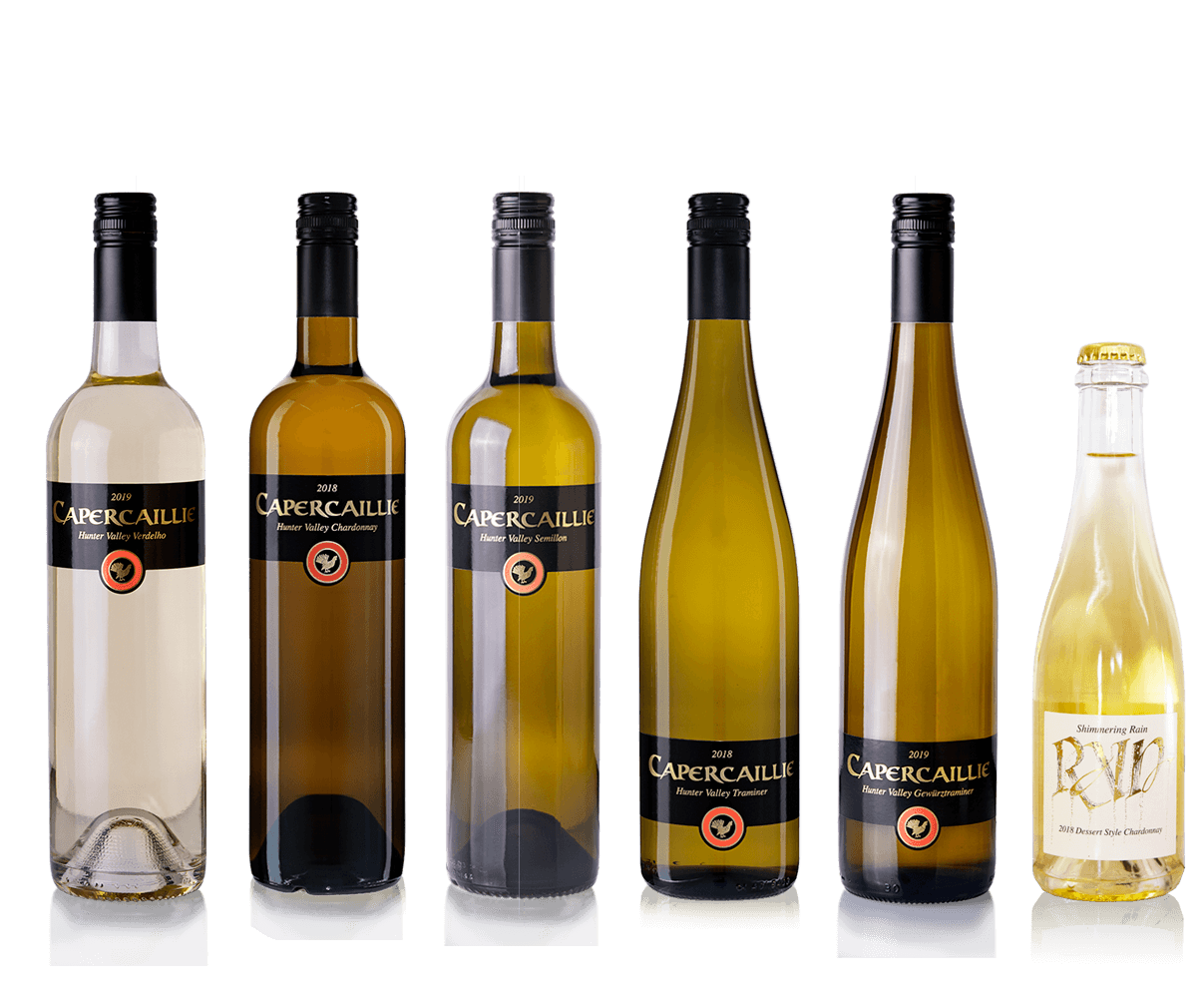 Club Membership – White SIX
RRP: $176
Your Price: $130
– 2019 Hunter Valley Semillon
– 2019 Hunter Valley Verdelho
– 2019 Hunter Valley Gewurztraminer
– 2018 Hunter Valley Chardonnay
– 2018 Traminer
– 2018 Shimmering Rain