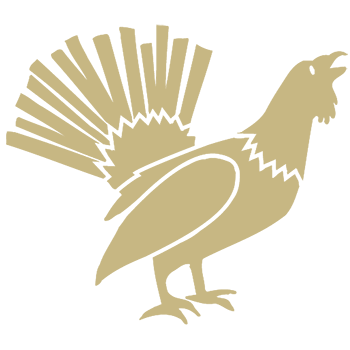 Become a Member of our Wine Club
As a Member of the wine club you will be in charge of your Membership and are invited prior to each pack to make changes to suit your individual tastes and preferences. It is our goal to send you wines you'll love!
Clan Club
As a Member you'll receive a minimum purchase of 12 bottles, twice a year in April and October. These wines will be delivered to your door freight free and at unbeatable prices. In addition to receiving your sample pack twice a year at our lowest prices, you'll also enjoy a range of benefits to Capercaillie Wine Club Members.
Member Benefits
20% off standard prices
Free Shipping
Free wine tastings for you and other 8 friends (usually $5pp) Invitations to member-only events.
By joining the Capercaillie Clan Club you are committing to purchase two dozen wines per year. You will receive an email in April and October with the wine packs, and once your selection has been made your nominated card will be charged and the wines will be sent to your listed address.
If you fail to purchase your wine pack in April or October, your membership will be forfeited. Cancellations to the wine club may be made via phone call or email once the 12 months has been completed.
Mixed Dozen – free delivery
RRP: $494
Your Price: $395 (you save $99)
- 2021 Hunter Valley Semillon                     - 2017 The Creel Semillon
- 2021 Hunter Valley Verdelho                     - 2019 Hunter Valley Merlot
- 2020 Hunter Valley Gewürztraminer    - 2019 Hunter Valley Shiraz
- 2020 'The Cuillin' Chardonnay                - 2017 Hilltops Cabernet Sauvignon
- NV Shimmering Chambourcin                  - 2019 'The Ghillie' Shiraz x 2
- 2021 Hunter Valley Rosé
Mixed Dozen – free delivery
RRP: $494
Your Price: $395 (you save $99)
- 2021 Hunter Valley Semillon
- 2017 The Creel Semillon
- 2021 Hunter Valley Verdelho
- 2020 Hunter Valley Gewürztraminer
- 2020 'The Cuillin' Chardonnay
- NV Shimmering Chambourcin
- 2021 Hunter Valley Rosé
- 2019 Hunter Valley Merlot
- 2019 Hunter Valley Shiraz
- 2019 'The Ghillie' Shiraz x 2
- 2017 Hilltops Cabernet Sauvignon
Red Dozen – free delivery
RRP $486
Price $388 (you save $98)
- NV Shimmering Chambourcin x 2    - 2017 Regional Cabernet Sauvignon
- 2021 Hunter Valley Rosé x 2                - 2019 Hilltops Cabernet Sauvignon
- 2020 Hunter Valley Pinot Noir           - 2019 'The Ghillie' Shiraz x 2
- 2019 Hunter Valley Merlot                   - 2019 Hunter Valley Shiraz x 2
Red Dozen – free delivery
RRP $486
Price $388 (you save $98)
- NV Shimmering Chambourcin x 2
- 2021 Hunter Valley Rosé x 2
- 2020 Hunter Valley Pinot Noir
- 2019 Hunter Valley Merlot
- 2017 Regional Cabernet Sauvignon
- 2019 Hilltops Cabernet Sauvignon
- 2019 'The Ghillie' Shiraz x 2
- 2019 Hunter Valley Shiraz x 2
White Dozen – free delivery
RRP: $432
Price $345 (you save $87)
- 2017 'The Creel' Semillon x 2
- 2021 Hunter Valley Semillon x 2
- 2021 Hunter Valley Verdelho x 2
- 2021 Hunter Valley Gewurztraminer x 2
- 2022 Hunter Valley Chardonnay x 2
- 2019 'The Cuillin' Chardonnay x 2
White Dozen – free delivery
RRP: $432
Price $345 (you save $87)
- 2017 'The Creel' Semillon x 2
- 2021 Hunter Valley Semillon x 2
- 2021 Hunter Valley Verdelho x 2
- 2021 Hunter Valley Gewurztraminer x 2
- 2022 Hunter Valley Chardonnay x 2
- 2019 'The Cuillin' Chardonnay x 2
Mixed Six – free delivery
RRP: $215
Price $160 (26% off – you save $55)
- 2021 Hunter Valley Verdelho
- 2020 Hunter Valley Gewürztraminer
- 2021 Hunter Valley Rosé
- 2019 Hunter Valley Merlot
- 2019 Hunter Valley Shiraz
- 2017 Regional Cabernet Sauvignon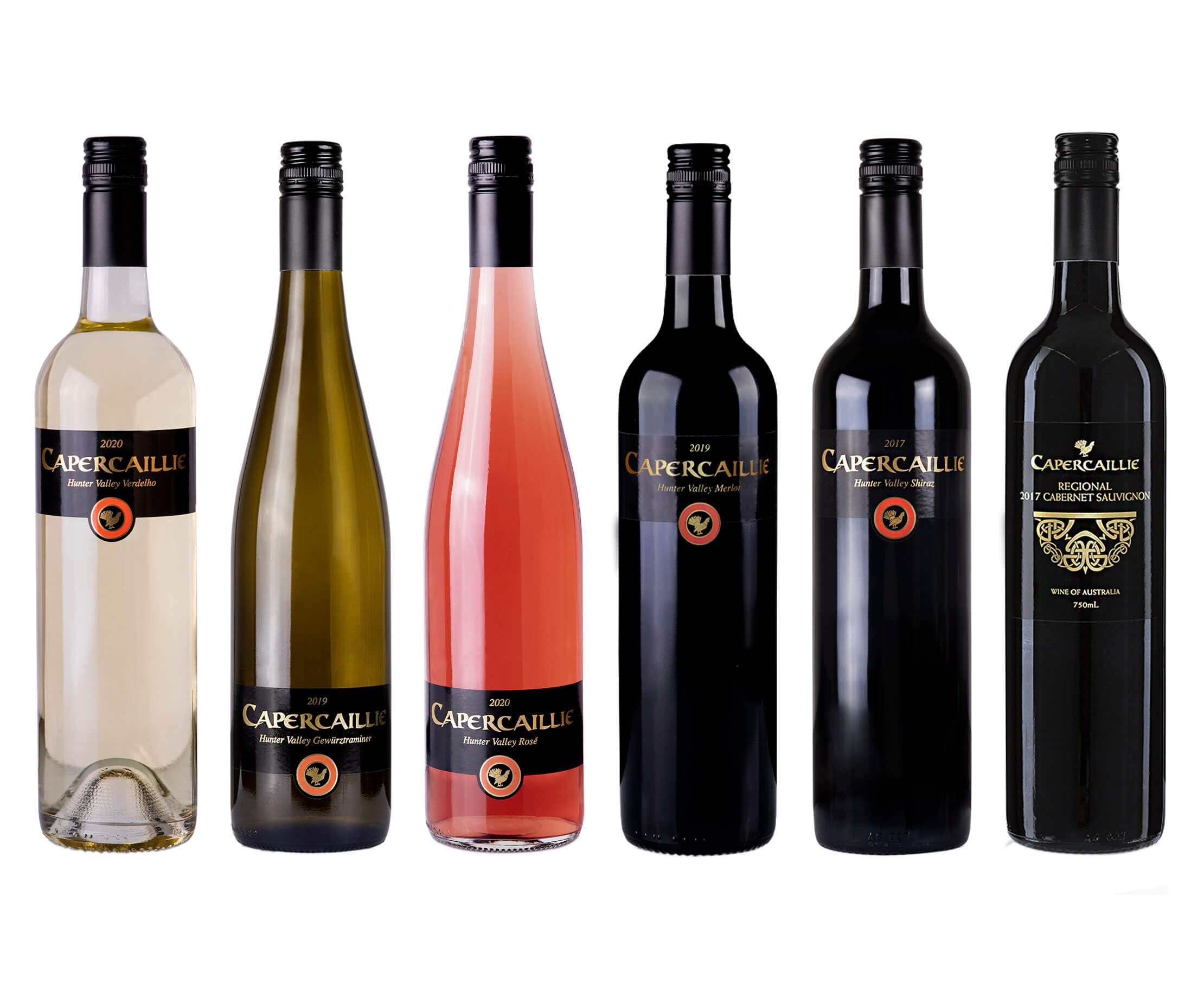 Club Membership - mixed SIX
RRP: $215
Price $160 (26% off – you save $55)
- 2021 Hunter Valley Verdelho
- 2020 Hunter Valley Gewürztraminer
- 2021 Hunter Valley Rosé
- 2019 Hunter Valley Merlot
- 2019 Hunter Valley Shiraz
- 2017 Regional Cabernet Sauvignon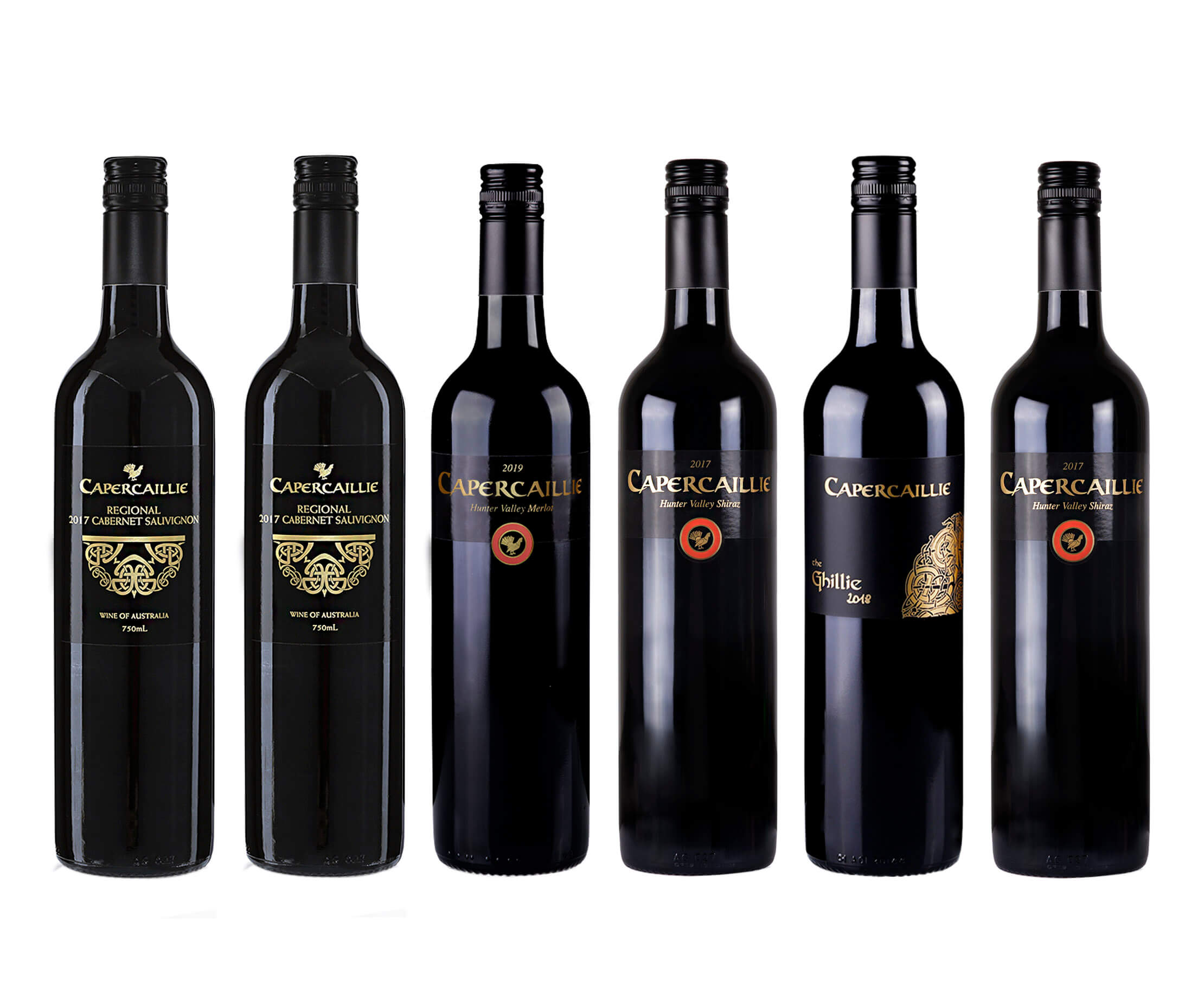 RRP: $250
Price $180 (28% off – you save $70)
- 2020 Hunter Valley Pinot Noir
- 2019 Hunter Valley Merlot
- 2019 Hunter Valley Shiraz
- 2017 Regional Cabernet Sauvignon x 2
- 2019 'The Ghillie' Shiraz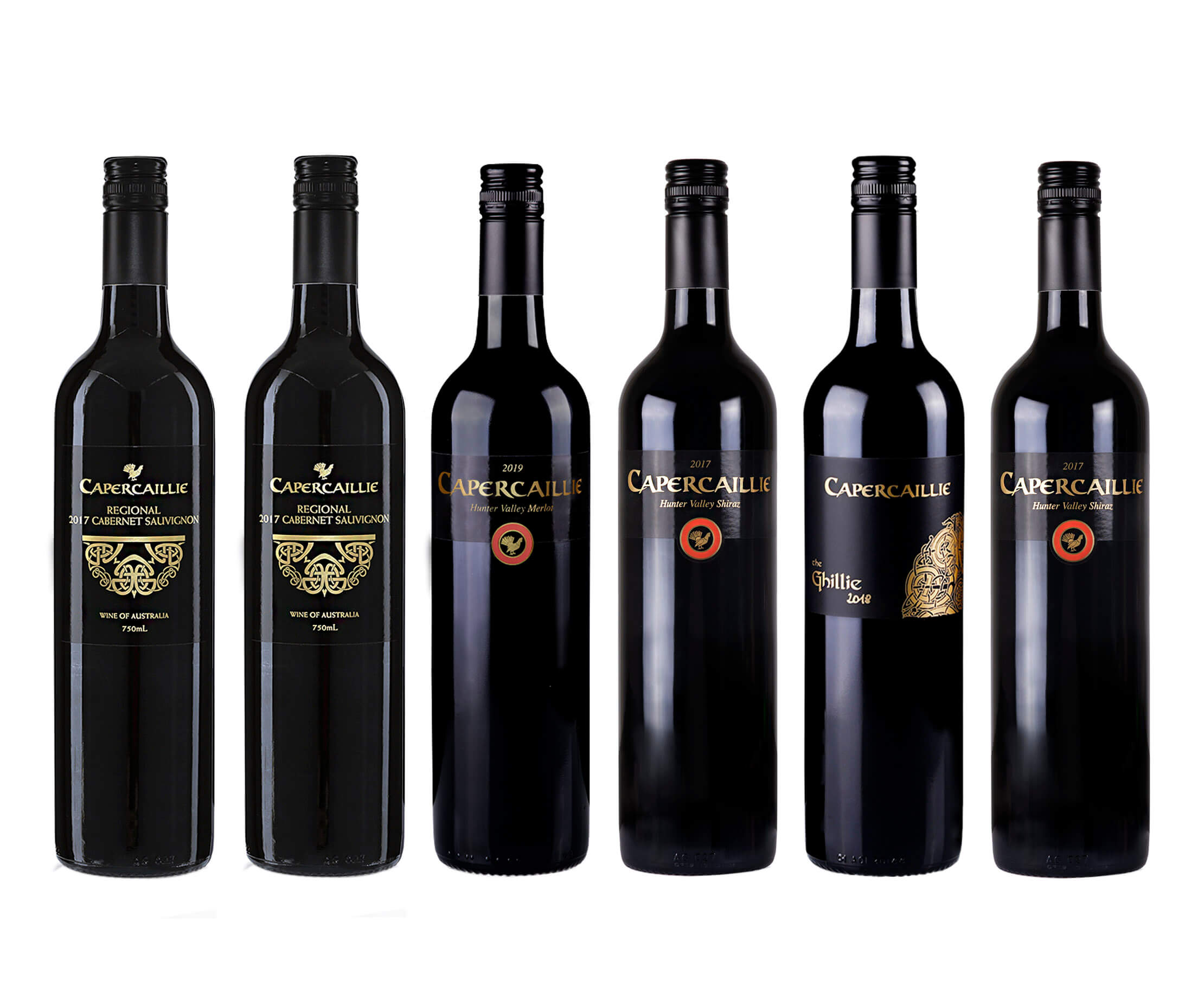 RRP: $250
Price $180 (28% off – you save $70)
- 2020 Hunter Valley Pinot Noir
- 2019 Hunter Valley Merlot
- 2019 Hunter Valley Shiraz
- 2017 Regional Cabernet Sauvignon x 2
- 2019 'The Ghillie' Shiraz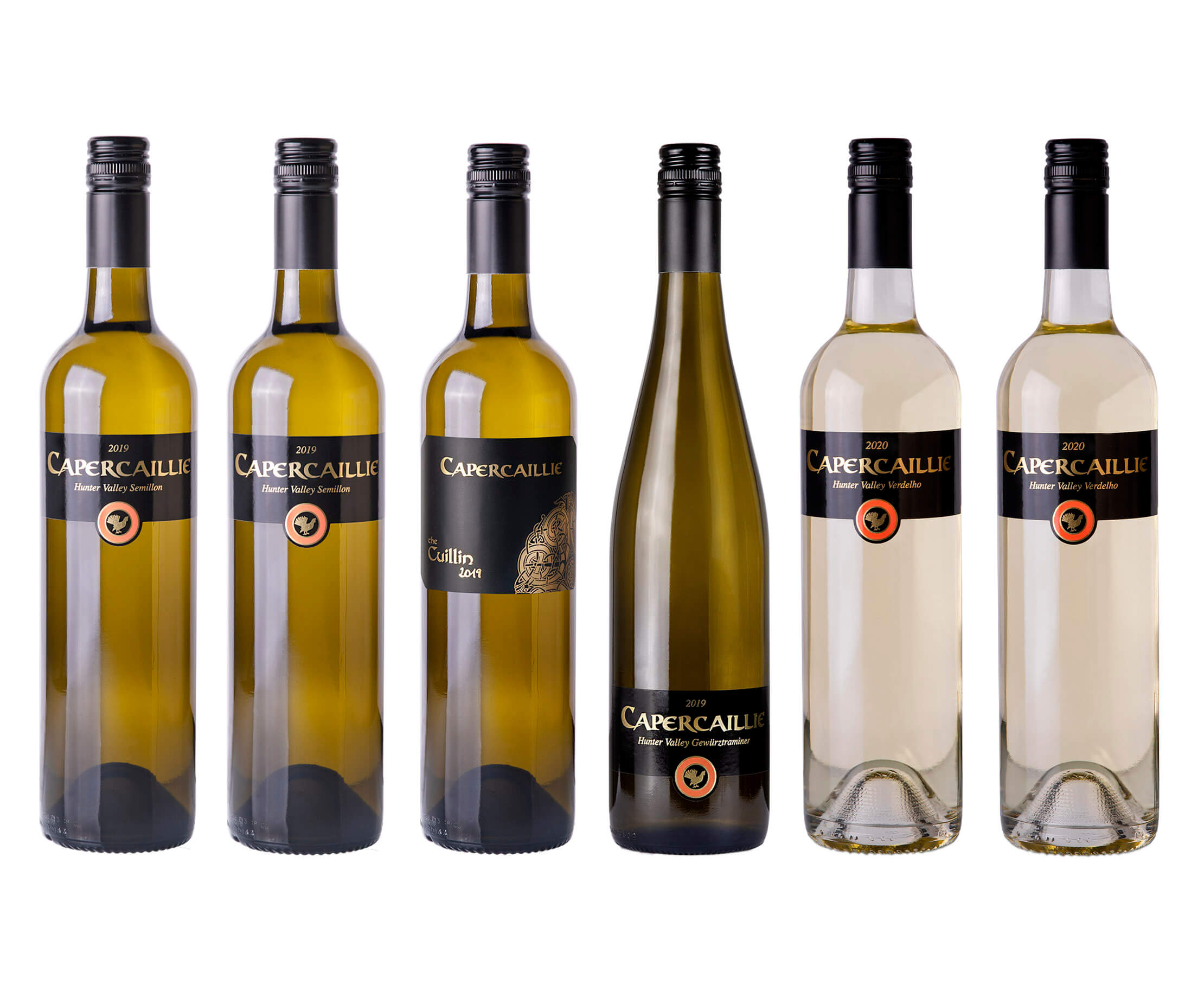 White Six – free delivery
RRP: $199
Price $150 (25% off – you save $49)
- 2021 Hunter Valley Semillon x 2
- 2021 Hunter Valley Verdelho x 2
- 2020 Hunter Valley Gewürztraminer
- 2019 'The Cuillin' Chardonnay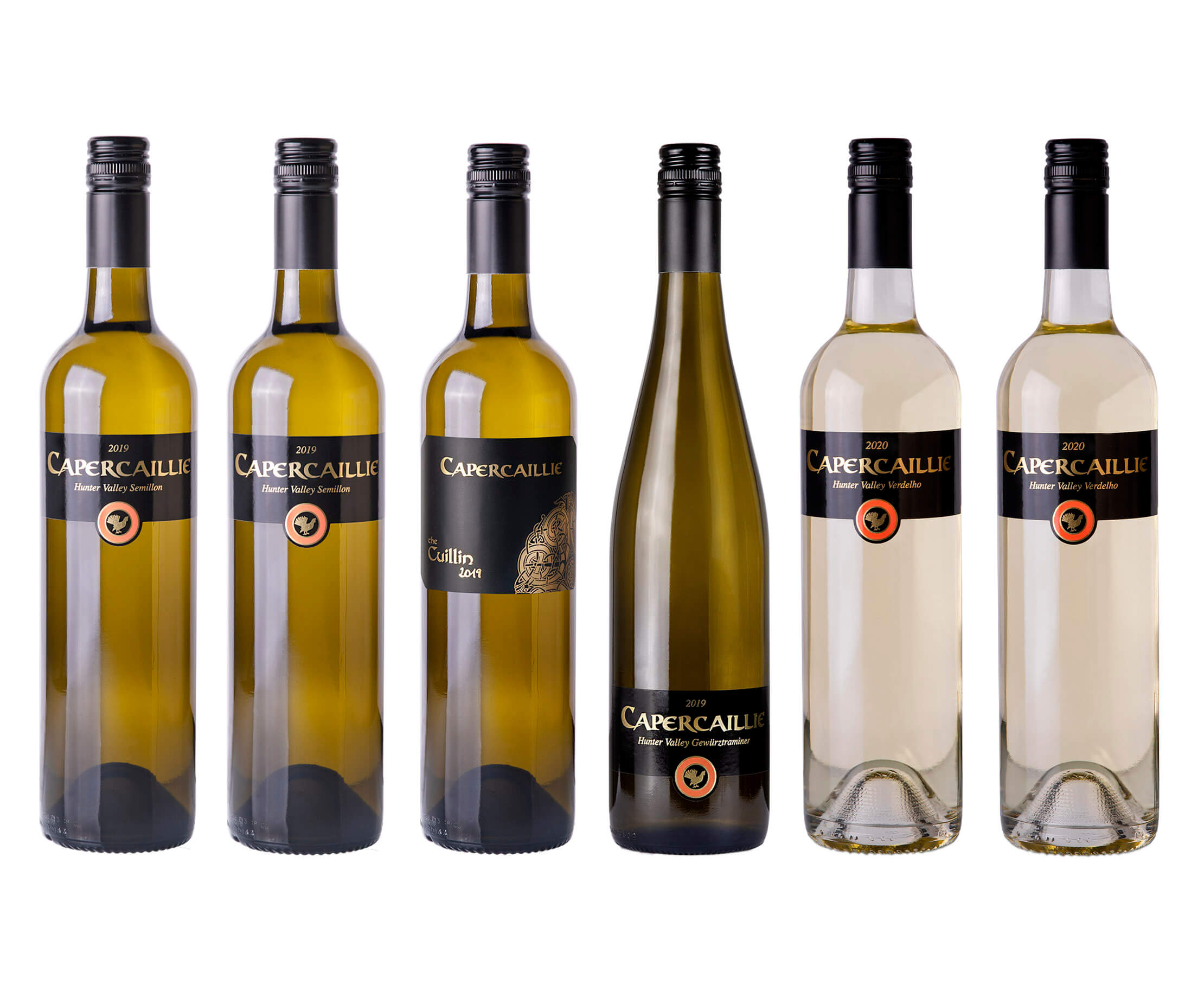 White Six – free delivery
RRP: $199
Price $150 (25% off – you save $49)
- 2019 Hunter Valley Semillon
- 2019 Hunter Valley Verdelho
- 2019 Hunter Valley Gewurztraminer
- 2018 Hunter Valley Chardonnay
- 2018 Traminer
- 2018 Shimmering Rain