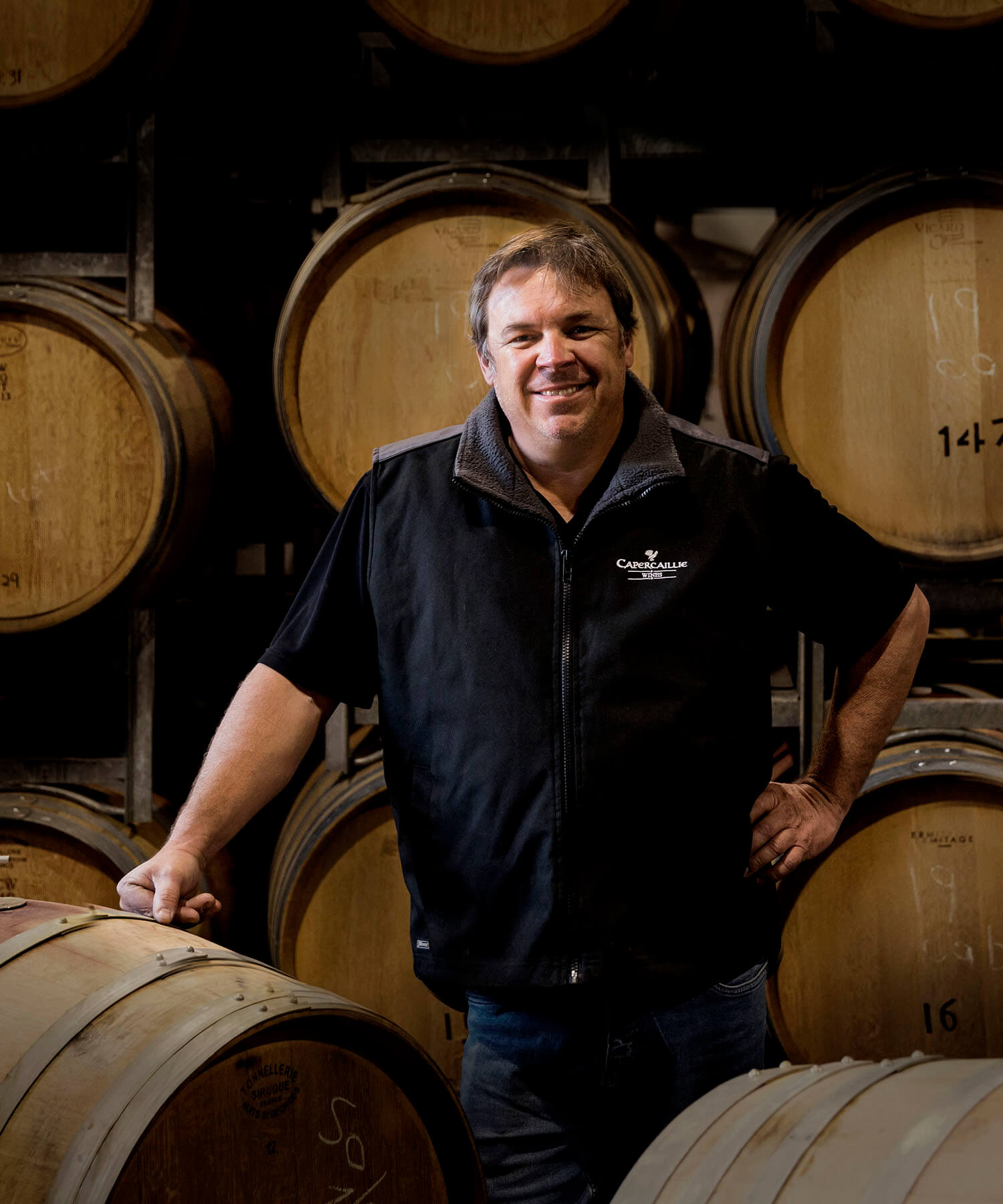 Winemaker & Vigneron
Capercaillie's vineyard manager – Lance Mikisch comes from a long line of vignerons. In fact 6 plus generations of his family have been involved in growing grapes and other produce since the 1700's in Austria before arriving in Australia in 1949.
Local lad Lance has always worked in the vineyard, gaining hands on and exclusive knowledge and experience from working alongside his Father and Grandmother. Whose fathers before them passed on the family's trade and tradition.
Lance's experience of 15 years in the Hunter Valley is of a great advantage to Capercaillie, because as he will tell you there are no two vintages alike. If you want a challenge grow grapes in the Hunter Valley, but then if you want premium quality, elegance and great balance of flavour grow grapes in the Hunter Valley.
While nurturing the grapes is serious business, Lance is always in for a joke and a laugh and is considered to be an all round nice guy! Married to Kylie and 4 young sons there is no doubt the family heritage will continue for many generations to come.